Welcome To TRUTH IN HAND
TAP INTO THE TRUTH IN HAND:
ABOUT LISA GREENFIELD
Lisa brings a lifetime of experience reading well over 20,000 hands from around the globe. Her readings include iconic film stars , rock stars, international CEO's, television personalities and people just like you. Lisa has an unparalleled history in Hand Analysis that brings a rich, deep understanding of human nature reflected in the lines on hand.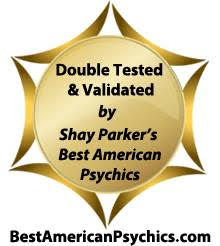 "I walked away from our session with priceless insight into my business and my relationships. My stress and anxietiesare gone and I have an understanding and self-love that I've never experiencced before."
resecole.com/product/holidaycookbookon hand
Lisa Greenfield's Latest e-book - Relationship Rescue using C.P.R.
Limited Time Offer was 38.95 Now Only 9.97!
TRUTH IN HAND LATEST NEWS AND EVENTS
here you can about the upcoming events of TRUTH IN HAND
Daily Tarot 18-24th New Moon of Failure, Fixes and Resilience
This New Moon has us knee deep in disaster clean up on a global level. It's a process and it you may wish it all cleaned up already.  Because there's an anxiety that often goes with all the mess and chaos that you feel as tension in your body.  It's normal.  It's appropriate.  There are […]
Daily Tarot 9/11-17 World Crisis & Creativity
You'll want a bigger crayon box to hold your expanded creative range this next week.  If you choose to play bigger, you've got a lot more options on how you create and what emerges if you make even a small effort in that direction.  For those craft-challenged individuals who shudder at the thought of 'creativity', […]
Daily Tarot September 4-10th, Angry Words And Floods As Mercury Goes Direct
Be mindful with your words this week my friend.  It's important to be honest, first with yourself and then with those around you.  Mercury goes direct on Tuesday just ahead of this Full Moon and the Truth continues to surface.  Your focus is best spent on where to do your own growth work.  If you […]
LATEST EVENTS