How would your life change if you won the lottery?
Well, when you know what your unique Purpose is on Earth…
This wisdom is money in the bank!
The Three Keys to YOUR Destiny are literally right at your fingertips
Your prints hold your greatest gifts and biggest challenges, including your specific design to move out of struggle and back to where you SHINE!
Celebrity Hand Analyst, Lisa Greenfield, reveals these secrets daily
To some of the biggest stars of TV and Film
Her client list is Top Secret but NOW
For the first time
You, too, can get the inside edge these movers and shakers do
With Lisa Greenfield's Life Purpose Illustrated Guide
Your Life Purpose and Life Lesson share powerful information that helps you
Turn Any Challenge Into A Triumph
A unique view of you and  what your secret power is (something your brain stem doesn't like you knowing)
How to reach untapped potential in your brains, revealed by your hands!
Plus Lisa has a call each month where you can get your questions answered as you put those Three Hidden Keys in the Lock of your Destiny.
Details are sent to all you who want that door opened NOW and purchase your Illustrated Guide NOW.
Here's what some of Lisa's Clients wanted to share about what this insight can do for you!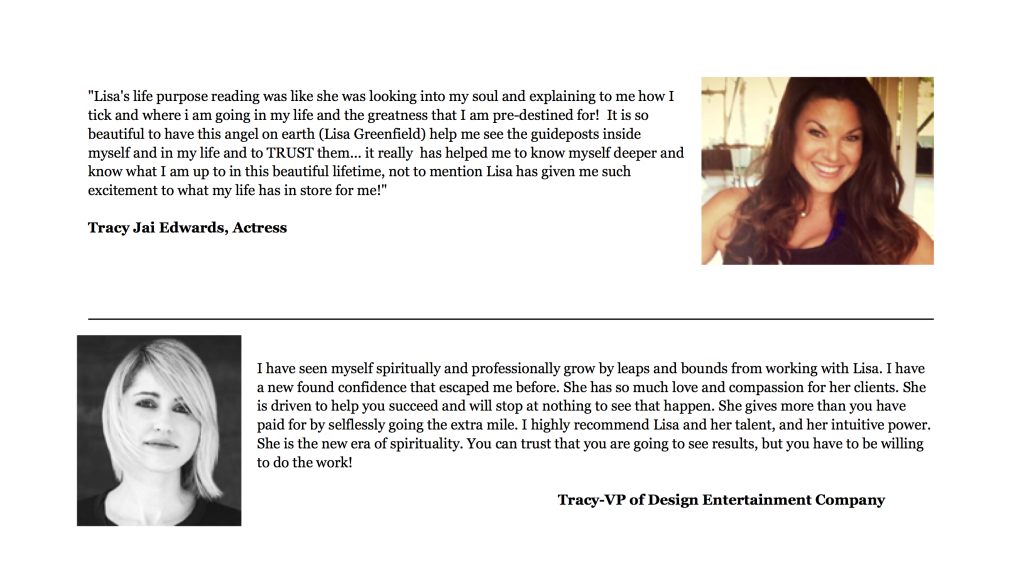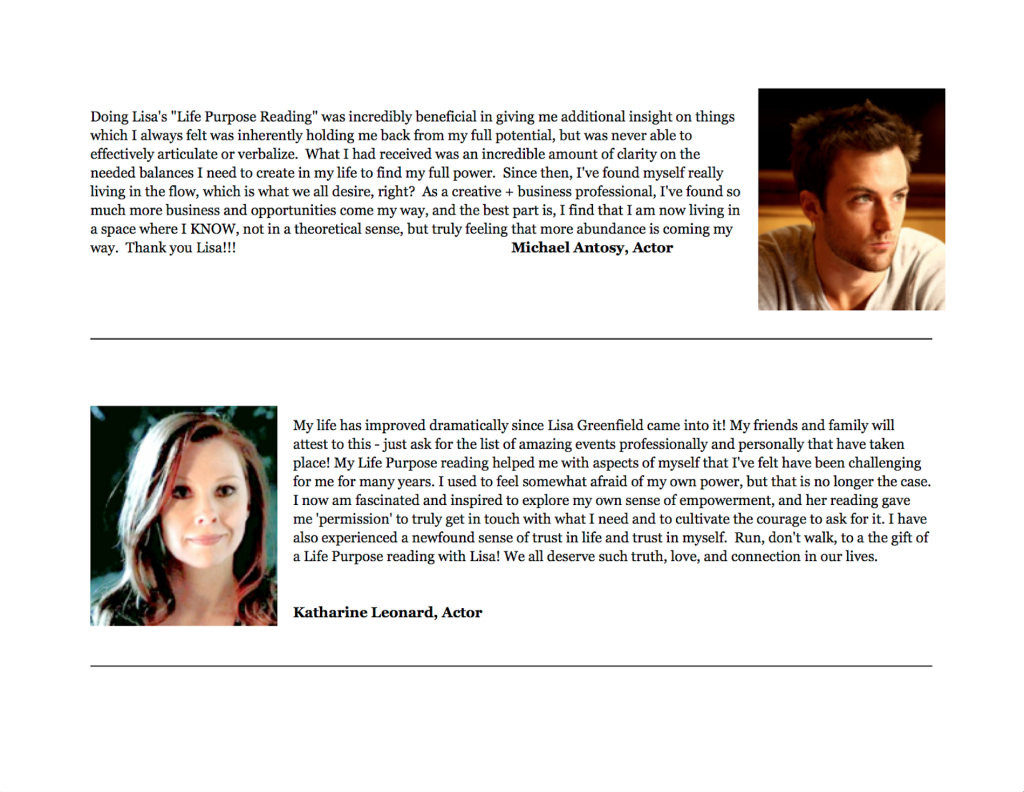 Want Lisa To Do The Research For Your Destiny – Grab Your Life Purpose Reading with Lisa Here!
(Lisa works with clients ALL over the world for this – geography is no issue)
Read More About Lisa here
Curious to see what else you can learn about YOU from Lisa?
Click here to find out where it really is ALL about YOU.
To view pictures of Lisa working the Emmy's and Golden Globe gifting suites visit her on Facebook.