Welcome To TRUTH IN HAND
TAP INTO YOUR TRUTH IN HAND: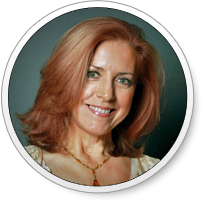 ABOUT LISA GREENFIELD
Lisa brings a lifetime of experience reading well over 20,000 hands from around the globe. Her readings include iconic film stars , rock stars, international CEO's, television personalities and people just like you. Lisa has an unparalleled history in Hand Analysis that brings a rich, deep understanding of human nature reflected in the lines on your hand.
"I walked away from our session with priceless insight into my business and my relationships. My stress and anxieties are gone and I have an understanding and self-love that I've never experienced before."
rosecole.com/product/holidaycookbookon hand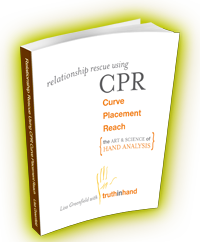 Lisa Greenfield's Latest e-book - Relationship Rescue using C.P.R.
Download your copy now for only 9.95!
TRUTH IN HAND LATEST NEWS AND EVENTS
here you can about the upcoming events of TRUTH IN HAND
No Tricks But A Big Treat For You…
I'm in love… Yep, there it is!  For those of you who caught my post a couple weeks ago about the book 'Three Marriages', well I'm deep into it and it's rocking my world. So I of course, want to share the love! Feel like an amazing treat this Halloween?  Not the kind that gives you […]
Solar Eclipse Today – The End Of The World As We Know It…
Whave an eclipse happening today between 3-4pm PDT.  That's the new moon and the sun aligned together which means the sun is 'eclipsed' by the moon passing between Earth and the Sun – so we can't see it.  Along with a big celestial get together that I'll get into more at the end of the […]
Full Moon Madness Audio And Special Over 50% Off
Well Mercury Retrograde gave as well as took.  Apologies to those of you who emailed you couldn't get on the call – that's what it took away.  Luckily it managed to restore the audio recording which has been missing these past weeks.  Here is the audio for you. You can hear a discussion about the eclipse, […]
LATEST EVENTS