Truth In Hand Services
30/45/60 Minute Hand Analysis Session
Join the high achievers Lisa works with to transform the limiting behaviors in your hands (and in your life) to gain more love and success, free of old painful patterns.  Enjoy simple techniques of brain-retraining for abundance available right in your own hands, uniquely customized to YOU.  
Bonus, bonus, bonus – sign up to receive Lisa's newsletter and receive your Get Acquainted reading at friendly introductory price.  Plus you get a free sample Hand Analysis reading link, too!

Celebrity Hand Analyst, Lisa Greenfield, reveals these secrets daily to some of the biggest stars of TV and Film.  Her client list is Top Secret but NOW you, too, can get the inside edge these movers and shakers do.
Work with Lisa to uncover all that is possible specifically FOR YOU, with your personalized treasure map and her expert guidance as you go through the power potential in your hands. Add Astrology for a deeper layer of all that's possible for you.  The secrets are right in your hands, literally!
Life Purpose/ Life Lesson
How would your life change if you won the lottery?
Well, when you know what your unique Purpose is on Earth…
This wisdom is like money in the bank!
YOUR DESTINY IS AT YOUR FINGERTIPS… Actually it is wired into your fingertips!   What is your unique purpose on Earth…?
Your hands tell the story!  Is Leadership your gift?  True Love as a Destiny?  Innovation and Brilliance your special gift?
With Lisa's expert help you can see where you are wired to shine, prone to get stuck and how to navigate from struggle to success – all revealed specifically for you by your hands!  Join the list of achievers who know the real Truth about themselves and use it to create a bigger, better life.
We like to say Walt Disney didn't have the biggest Destiny, he just did the most with what he had.  Where can you astonish and delight yourself when you break free of the struggle and start living in your Zone of Genius.
All you need are high resolution photos (iPhone works great) or scanned fingerprints for this reading.  Lisa researches and reveals the biggest Truth about you.  Spend a rich 45 minutes with Lisa,it  recorded so you can revisit your Life Purpose any time you need to hear the Big Truth of you along with a summary sheet to spell it out for you.
Just click the Button below to bring your Destiny in hand!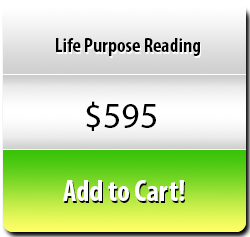 Want to receive your Destiny for yourself, at home and on your schedule?  Check out the 48 page Illustrated Guide – The Three Hidden Keys To Unlock Your Life Purpose and get expert help to map out your biggest Truth for yourself!
Put ancient symbols and wisdom to work for you with your Tarot Card Reading.  Whether it's a specific situation you want more clarity on or a 12 month reading, tap into expert guidance for you!  Both phone and in person readings available in West Hollywood.  Book your reading and watch for the link to book the first available appointment. (Geography is no issue, thanks to technology! Lisa will meet you where ever you are)
Curious about learning Tarot?  Lisa shares a rich treasure trove of history, symbology and meaning in an exciting hands on class that makes learning simple and fun.  See more about Tarot Class here.
Seasonal Gift Certificates Available   Gift Certificate Sample   Simply purchase.  Include details in Special Instructions.  Download yours and print for an immediate gift that's one of a kind that they won't soon forget!  Customized within 12-24 hours.
You can give those you love a gift they will treasure for years to come.
Astrology & Hand Analysis
This double duty view of you offers a deep rich look at where your greatest gifts are and where your biggest stumbling blocks are.  Lisa shares your direct path through the blocks and onto the path for abundance!  Feel the ease that's available knowing your way.
Your hands give the update on what your birth chart promised so you can access more of your talents with the greatest ease.  For example, your head line says you are a story teller.  But add Astrology and suddenly you know that when you sit still the ideas come faster than when you try to 'make' them happen.  It can be that specific!
Feel the exhale of relief when you see the past patterns and mistakes make sense when you know what they can do for you.  Yes, even your mistakes can help you when you know what to do with them!
Lisa looks at three different charts to go layers deep and see intricate details that continue to amaze you.
Lisa works to uncover all that is possible specifically FOR YOU when we map out your hands together.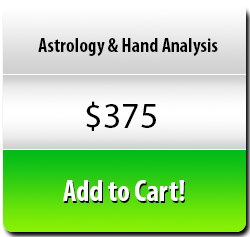 Want a bite size preview?  Get your recorded readings and see how much insight your Astrology can offer you.  Book and share your question and birth details with Lisa and receive a recorded answer.  It's a fun and easy way to get acquainted with what Lisa and Astrology can offer you.
Couples Compatibility Reading
Are you a clash or collaborate duo?  Are you meant to harness the chemistry that erupts between contrasting ways or are you meant to braid together to get the most out of your time together.
See where the inspiration can become more passion and less painful arguments, relax knowing you can trust how they think is likely to mirror you.  See where the emotions can take you deep into soulful connection together.  Lisa helps you navigate the 411 of any relationship.
PERSONAL COACHING WITH LISA
By Interview only
Lisa is glad supporter of the Charity Stepping Forward LA where Foster Youth are given a healthy community environment to learn life and work skills as they age out of the Foster Care system.  These at risk youth have much to offer the world with a little help to learn where and how to contribute their best selves.  Your purchases with Lisa and TruthinHand can help fund a life long skill for some young adult.  Find out more about the program here.  https://steppingforwardla.org/foster-youth.html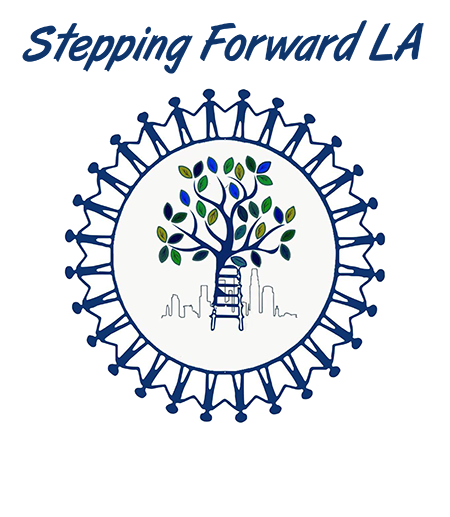 Save
Save
Save
Save
Save